1) They are in Rio
Doping scandals have dominated the headlines, the construction of the athletes' village still isn't finished, there are fears over the Zika virus and Brazilians are yet to embrace the Olympic spirit.
We could go on. But we're looking for reasons to be get excited about a fortnight of sport.
A fortnight of sport in Rio de Janiero! Beach volleyball on the Copacabana! Is that enough to get your attention yet?
2) Sport in the early hours
The good news for insomniacs or people coming home from the pub is that Rio is four hours behind the UK, meaning that they'll be perfectly placed to catch the 100m men's final, which starts at 10.25pm Rio time, 2.25am in the UK, on Sunday 14 August.
While your body clock may take a bit of a beating, at least it's not going to clash with your plans. The opening ceremony begins at midnight in the UK; commentary will be provided by Hazel Irvine and Andrew Cotter, while Clare Balding and Mark Chapman will front the daily coverage on BBC One from 7pm until midnight.
3) Bolt aims to dominate again
For Usain Bolt, there is more to focus on than making sure Justin Gatlin, banned twice in the past for doping offences, doesn't win the 100m final. The Jamaican is aiming to complete a historic triple-triple by defending the 100m, 200m and sprint relay titles he won in Beijing and London. The 29-year-old missed the Olympics trials with a hamstring injury, but he was in good form in the Anniversary Games.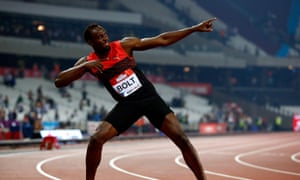 4) Fraser-Pryce after more glory
Another Jamaican athlete looking to make history is Shelly-Ann Fraser-Pryce, the 29-year-old who is also looking to become the first Olympian to win a third consecutive gold in the 100m. (The final is at 2.35am on Sunday 13 August.) She has dominated the event for a long time, winning her third world title last year, although she could face a challenge from the Netherlands' Dafne Schippers.
5) Murray defending his title
With Roger Federer injured and Rafael Nadal struggling with fitness, the men's tennis final is likely to feature Andy Murray and Novak Djokovic. Four years after Murray claimed gold thanks to consecutive wins over Djokovic and Federer in London, the world No 2 will be desperate to defend his title and he is in excellent shape after winning Wimbledon. Yet Djokovic, who won bronze in Beijing in 2008, wants to show that his defeat to Sam Querrey at SW19 was just a blip.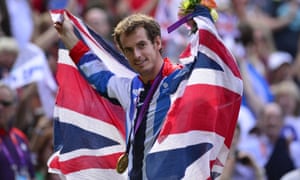 6) Another Brazilian meltdown in the football?
It is two years since Brazil suffered their second "Maracanazo", crumbling under the weight of expectation as World Cup hosts, and the scars remain from that astonishing 7-1 semi-final humbling by Germany. The pressure is likely to be intense again, given that they have never won Olympic gold, which is worrying news for a side that failed to make it out of their group at this summer's Copa América.
7) Ledecky rules the pool
Katie Ledecky was only 15 when she won the 800m freestyle in London and the American has become even more fearsome since then, becoming the first swimmer to sweep the 200m, 400m, 800m and 1,500m freestyle events at last year's world championships. Experts say she is rewriting the rules of the sport with her sheer pace; she is expected to blow her rivals out of the water.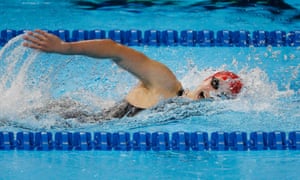 8) Hopes of British medals
From a British standpoint there are high hopes as well, with Nicola Adams, Sir Bradley Wiggins, Chris Froome, Laura Trott, Mo Farah, Jessica Ennis-Hill, Greg Rutherford, Tom Daley and plenty of others aiming for medals. Keep an eye on Laura Muir, 23, who emerged as a major talent in the Anniversary Games this month when she broke Dame Kelly Holmes's British record in the 1,500m.
9) Biles makes her debut
Simone Biles will be making her first appearance at the Olympics and it is unlikely to be her last. The 19-year-old, all 4ft 8in of her, has been world all-round champion three times since 2013 and is on her way to becoming the greatest American gymnast of all time.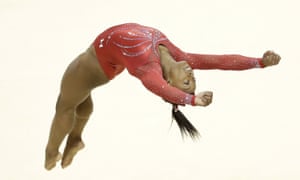 10) The refugee team
Handpicked by the International Olympic Committee, a team of refugee competitors is bound to have the backing of many neutral fans. The team, competing under the Olympic flag, features five athletes from South Sudan, two from Syria, two from Democratic Republic of the Congo and one from Ethiopia. The team is intended to highlight the plight of refugees across the world.