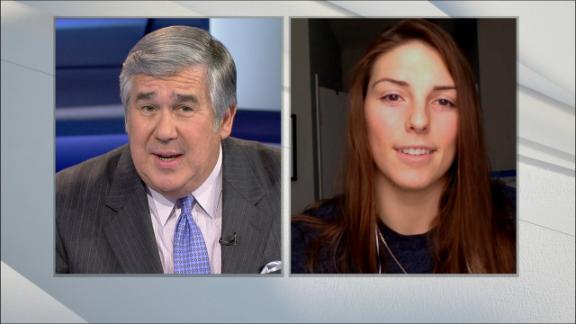 USA Hockey reached out by email to all 23 members of the U.S. women's national team and gave them a deadline of 5 p.m. ET Thursday to individually confirm whether they intend to play in the IIHF World Championships that begin March 31 in Plymouth, Michigan, according to federation spokesman Dave Fischer.
Fischer, speaking in a phone interview Thursday morning, said that the national governing body was awaiting the players' responses before deciding how to proceed, out of "respect" to the team after its announcement Wednesday that it would boycott the event and forgo defending its world title unless significant progress is made to secure what players consider to be fair wages and support from USA Hockey.
The deadline passed Thursday with no immediate word on whether the team as a whole had responded. 
So far, no re-opening of contract negotiations between the two sides is scheduled, both sides had earlier confirmed.
Fischer also disputed the players' contention, made in a news release Thursday morning, that USA Hockey is attempting to field an alternate team.
Asked if the federation has already begun contacting other players on the U.S. Under-18 and Under-22 girls' and women's teams about playing in the world championships as replacement players, Fischer said, "That is absolutely not true."
He added, "We know what was said, but we want to hear from each player individually. I don't want to presuppose anything. I don't know what the result will be. … But we've said definitively that we're going to field a team. You're a bright person. You can figure it out as much as I can. If we get back 23 'nos' that 'We're not going to play,' we're going to have to make alternative arrangements for worlds."
When asked by ESPN's Craig Custance on Thursday how she would respond to the deadline, team member Kacey Bellamy said: "We stand by our original position … we just stay strong. That's the only thing we have. That's our leverage. That's the only way this is going to work and be successful, if we just stay united."
Defenseman Monique Lamoureux-Morando added, "I think it's a very sad day when the team we have trained our entire lives to be on and dedicated our careers to is deciding to go to Plan B instead of negotiating."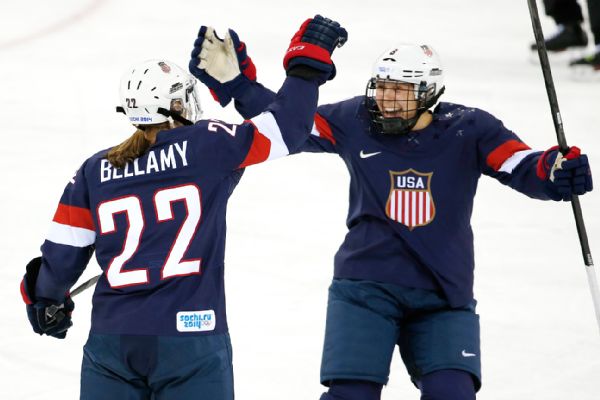 The two sides are at a stalemate in contract talks that began 14 months ago. They have a deep divide over whether the girls' and women's programs are treated equitably compared even to the boys' developmental teams. (The men's U.S. national team for Olympic competitions is typically made up of NHL players, making comparisons with the women's senior national team's treatment difficult.)
 The federation and players also disagree on issues as fundamental as the amount of aid the players receive — the federation insists the figure is higher than the players reported — to whether it matters if the compensation and aid comes from the federation or U.S. Olympic Committee.
Fischer said the federation has been clear with the players that it is "not in business of paying athletes" and will not cede to their wishes to be what he called "full-time employees" — wording he used not as a legal term of art, but only in the sense that the women are asking for higher pay for the entire four-year cycle leading up to each Olympics.
"We don't have full-time employees as athletes and we are not going to — it's not going to be the way forward," Fischer said. "The thing is, they know that. We have been clear with them."
ESPN's Craig Custance contributed to this report.